Sale!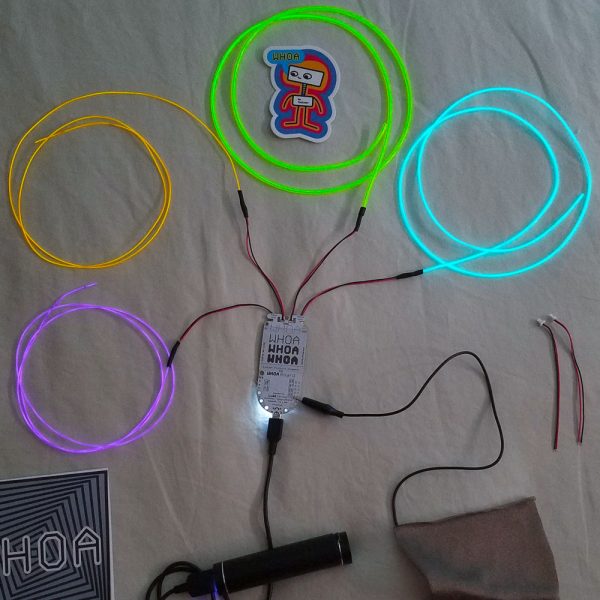 Whoa Starter Pack
Receive a board, four 3-ft wires (two hi-bright, two angel hair, with attached connectors). A good way to start playing!
Be sure to grab a strip for more experiments!
Battery pack and conductive fabric not included.
A starting point for larger installations!

Product Description
Here is an earlier test of the above space frame, with panels instead of wires!